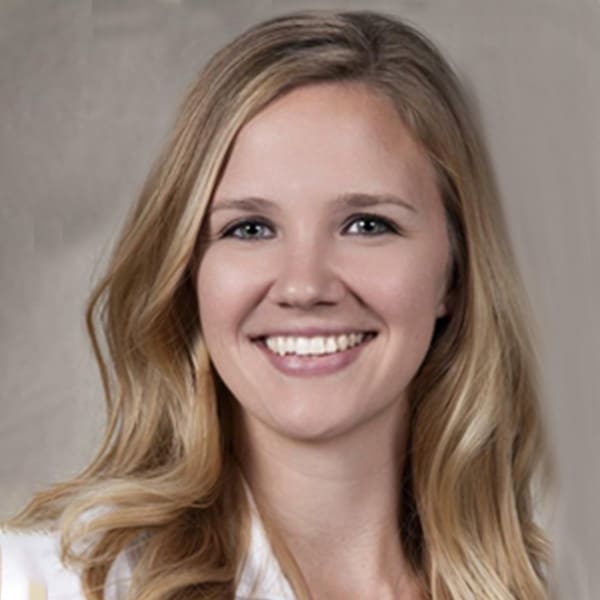 Dr. Kelsey Daugette
Dr. Kelsey Daugette is an associate veterinarian here at Crossroads Animal Clinic. Dr. Daugette joined our team in June 2018. She grew up in Colleyville, TX with two very supportive parents and various pets. Dr. Daugette graduated Magna Cum Laude in 2009 from Texas A&M University-Corpus Christi with a degree in Biomedical Sciences.
She then continued her studies at the Texas A&M University-College of Veterinary Medicine, graduating in 2015. She takes a particular interest in general medicine, ultrasound, and general surgery.
Dr. Daugette loves the relationships formed with clients and their pets. Whether in a time of urgent need, or sharing preventative care tips, she is always available to help. At home, she cares for 9 family pets! Four dogs, three chickens, and two guinea pigs.
Dr. Daugette and her husband Mark, have three children together, Bea, Jack, and Ellie. She enjoys movie nights and outdoor adventures with family, along with working in her pollinator garden, trips to the pool, and painting watercolor pet portraits.